ROTARY ratchet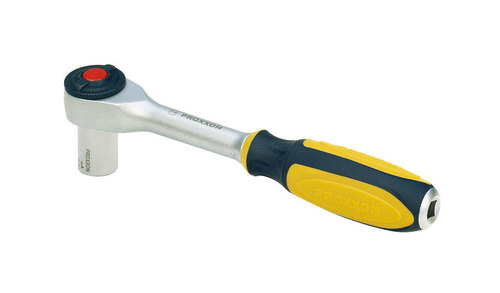 ROTARY ratchet
Product Description
The perfect tool when space is a problem:
At heating and cooling systems, servomotors and exhaust systems. Also at auto gearboxes.

The rotating handle allows the loosening and tightening of items with just millimetres to spare.

Fine tooth drive (52 teeth) ensures normal ratchet function. The unlocking mechanism releases the socket at the press of a button. Reversible function. Handy grip of two component material, ergonomically engineered to be used with ease.

NO 23 082 ROTARY ratchet 1/4" (Drive 6.3mm)
With 1/4" (6.3mm) adapter in handle to fit an extension. If properly used, a lever may also be fitted here (ratchet, T-bar).