Pocket drilling machine COLT 2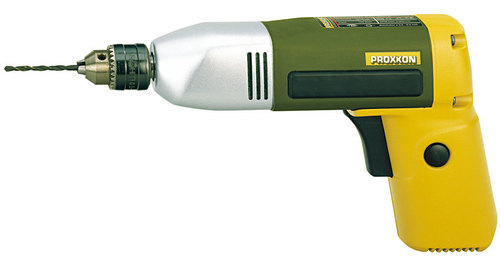 Pocket drilling machine COLT 2
Product Description
Tough and durable special balanced, powerful, quiet and longlasting DC motor. Quiet planetary gear gearbox of die-cast aluminium (main housing made of glass-fibre reinforced POLYAMIDE). Handy switch with integrated electronic speed control and lock. The RHM chuck allows the precision removal of the inserts. Safely stored in an attractive and extremely stable case made from high-grade polypropylene, as described on the left.

The heart of our MICROMOT precision tools for 220 - 240V: the direct current (DC) special motor.

Technical data:
220 - 240V. 100W. 0 - 3,000rpm. RHM chuck capacity 0.5 - 6mm. Capacity in steel 5mm. Length 225mm. Weight 900g. Insulated to class 2.