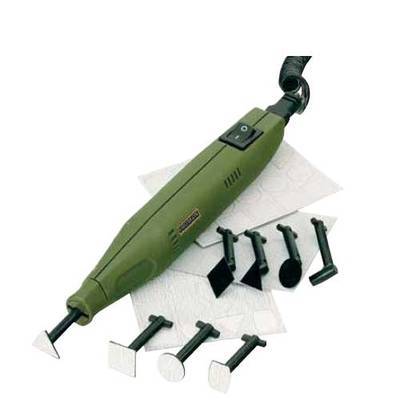 Pensander PS 13
Product Description
Description
Ideal for working on surfaces in recesses, slots and small corners.
Linear (not rotating) stroke. Long-lasting special DC motor. Housing of glass-fibre reinforced POLYAMIDE. Four sanding arbors with straight shanks and four angled (all different shapes) as well as three sheets of pre-profiled self-adhesive sanding pads are included. The sheets are of grits 180, 240 and 400 with 5 of each shape per sheet.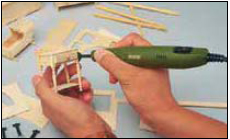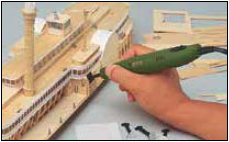 Technical data:
Direct voltage 12 – 18V. 8,000 linear strokes/min. (2.5mm stroke length). Length 160mm. Weight 130g.
NO 28 594
Additional sandpaper for PS 13
Three sheets, each with 20 pads in different shapes. Silicon carbide,self-adhesive.
NO 28 822 180 grit
NO 28 824 240 grit
NO 28 826 400 grit
Note:
For operation a mains adapter of at least 1A is required. We recommend MICROMOT mains adapters NG 2/S, NG 2/E or NG 5/E (see page 19).