MICRO Miller FF 500-CNC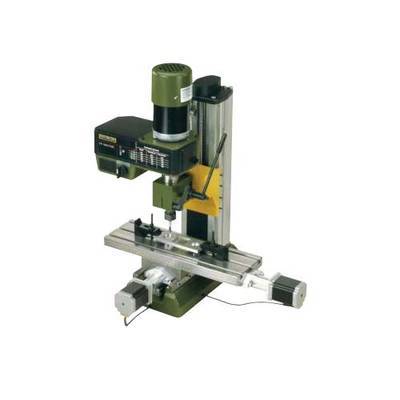 MICRO Miller FF 500-CNC
Product Description
Description
Complete with CNC controller and user-friendly software (runs under WINDOWS).
Double roller bearing mounted recirculating ball spindles on all 3 axes and 3 powerful step motors. Large travel distances: X-axis approx. 290mm, Y-axis approx. 100mm, Z-axis approx. 200mm. The mechanical design is almost identical to the MICRO Miller FF 500 (see page 61).
NO 24 340
Note:
The MICRO Miller FF 500 is also available as ready for CNC version, without controller and without software. Connection to the controller by three standard plugs (SUB-D 9POL).