Complete Engraving Kit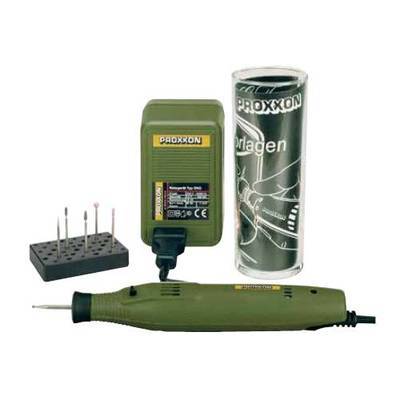 Complete Engraving Kit
Product Description
Description
Engraving kit GG12 with special balanced, powerful, quiet and longlasting DC motor.
Housing of glass fibre-reinforced POLYAMIDE. Plus mains adapter, trial glass, motifs and instruction booklet as well as all necessary bits: 1 and 1.8mm diamond grinding bits with spherical head for engraving and line work, silicon carbide grinding bits in both conical and bullet shape for frosting glass as well as one corundum grinding bit in ball and cylinder shape for grinding and engraving. Including bit holder usable for holding MICROMOT rotating bits. Complete with mains adapter 0.5A for 230V.
Technical data for GG 12:
Direct voltage 12 18V. 20,000rpm. Length 145mm. Weight 50g.
NO 28 635
Engraving tool GG 12, available individually
Includes 1 diamond bit (spherical head, 1.8mm). For operation a mains adapter is required. We recommend MICROMOT mains adapters NG 2/S or NG 2/E.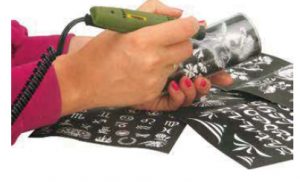 NO 28 592