Compact workshop vacuum cleaner CW-matic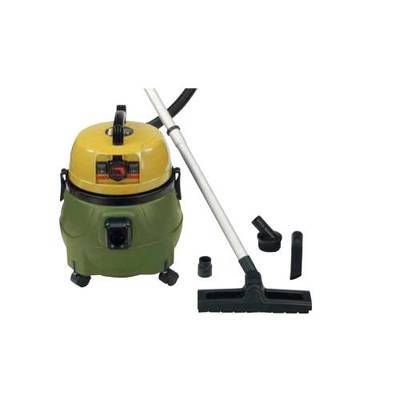 Compact workshop vacuum cleaner CW-matic
Product Description
Description
The vacuum cleaner runs as long as the machine runs. There is a follow-up time of 5 seconds after switching off the power tool.
Smooth operation with high suction capacity. With large fluted filter made of POLYPROPYLENE to be cleaned and washed manually. Additional fine dust paper filter (not essential for this function). Container is easily emptied by removing the appliance lid with the motor unit. Blowing function available by refitting the vacuum hose. Also suitable for vacuuming liquids. Complete with 3.5m vacuum hose, 2-part aluminium vacuum pipe (98cm), floor nozzle, brush nozzle, crevice nozzle and adapter for connection to standard adapter of all such equipped PROXXON machines. Practical holder for the suction connection included (description on the left). Supplied with 6 fine dust paper filters.
Technical Data:
230V. 1,100W. Connection for electric tools from 25 to 2,000W. Container 18l. With 5m connection cable.
NO 27 490

Practical holder for the nozzle included in the scope of delivery:
For retaining the vacuum cleaner hose by inserting the holders 20mm adapter into the universal holder UHZ or clamping its strap into any vice.

Fine dust paper filter for CW-matic
For additional filter function. Must be removed when vacuuming liquids.
NO 27 494 5 pieces

Fluted filter for CW-matic
Made of polypropylene. Can be cleaned dry or wet.
NO 27 492 1 piece