Chip Collecting Tray Splash Guard PD 230-E, PD 250-E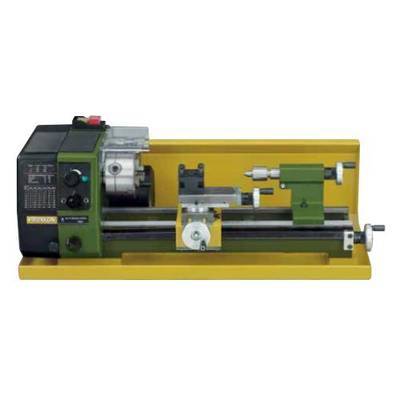 Chip Collecting Tray Splash Guard PD 230-E, PD 250-E
Product Description
Description
Made from 1.5mm thick sheet metal, powder coated. Bevelled edges at the front and back allow slight clean-ing. Mounting hole and raised base to secure lathe are pre-drilled. The depicted lathe is not included in the offer.
L 495 x W 215 x H 150mm
NO 24 006 for PD 230/E
L 550 x W 240 x H 160mm
NO 24 008 for PD 250/E
Dividing attachment TA 250
For lathe PD 250/E, MICRO miller PF 230 and FF 230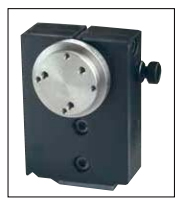 For accurate machining of circular work pieces (e.g. production of gear wheels). Supplied with two divid-ing discs (40 and 48 teeth), enabling standard divisions of 2 3 4 5 6 8 10 12 16 20 24 40 und 48. The taper of the dividing attachment is the same size as that of the main spindle of the PD 250/E lathe, thus 3 jaw chuck (to be ordered separately under NO 24 034, see below) and 4 jaw chuck (NO 24 036, see page 55) may be mounted. Horizontal fitting (e.g. on the cross-slide of the lathe) and vertical fitting (on the machine bed) are possible. With matching nuts and screws for fixation in MICROMOT standard T-slots (12 x 6 x 5mm). Supplied in a wooden box with sliding lid. The 3 jaw chuck depicted here is not included in the scope of delivery.
NO 24 044
Self-centering 3-jaw chuck
Identical to chuck of lathe PD 250/E (page 54). High quality clamping fixture as per DIN 8386, Class 1 (concentricity accuracy 0.04mm). Capacity through reversing jaws from 2 75mm. Suitable for PD 250/E and the dividing attachment NO 24 044.
NO 24 034